A bagel is a different and unique bread product because it is first boiled for a short period of time and then baked
The boiling sets the crust, so a bagel doesn't rise as much as other bread in the oven, which forms its dense interior. This gives the bagel its unique texture and taste, crispy on the outside, soft and chewy on the inside.
Food historians indicate that bagels originated in the Jewish communities of Poland in the 16th or 17th century. Bagels came to the United States, especially to New York City, at the end of the 19th century with the mass migration of Eastern European Jews. Today, bagels are very popular in the US and Canada, primarily associated with breakfast, and New York City is considered to be the world's bagel capital. Leo Gavallias, a native New Yorker and founder of Leo's House of Bagels, has brought bagels back across the Atlantic to Greece, his parents' homeland!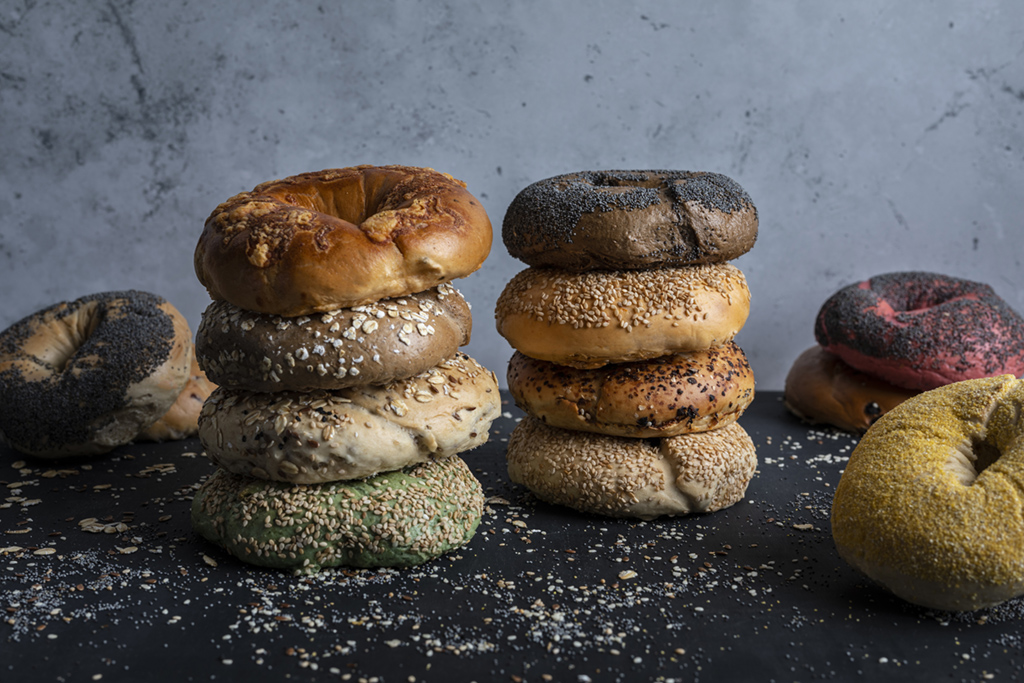 per 100 grams (Plain Leo's Bagel)
Authentic New York City Bagels
Baked in Greece